Taylore Fox
How to Make An Acai Bowl – Acai bowls are becoming increasingly popular for its numerous health benefits. They're common on menus at healthy restaurants, but now you can make your own! Making an acai bowl is actually pretty easy. Just adding protein, nuts or extra fruit to your bowl can jam pack a good amount of your daily nutrients into one meal. Just follow these 5 simple steps to give you a nutritious and delicious bowl.
What is Acai?
Essential to any acai bowl is—you guessed it—acai, which comes from a species of palm trees native to tropical regions in Central and South America. Its berries specifically have become very popular in recent years and some people even rank it as a "superfood" because it's full of essential health components—antioxidants, vitamins, minerals and amino acids (x).
How to Make An Acai Bowl
Step 1: Start with a Smoothie Base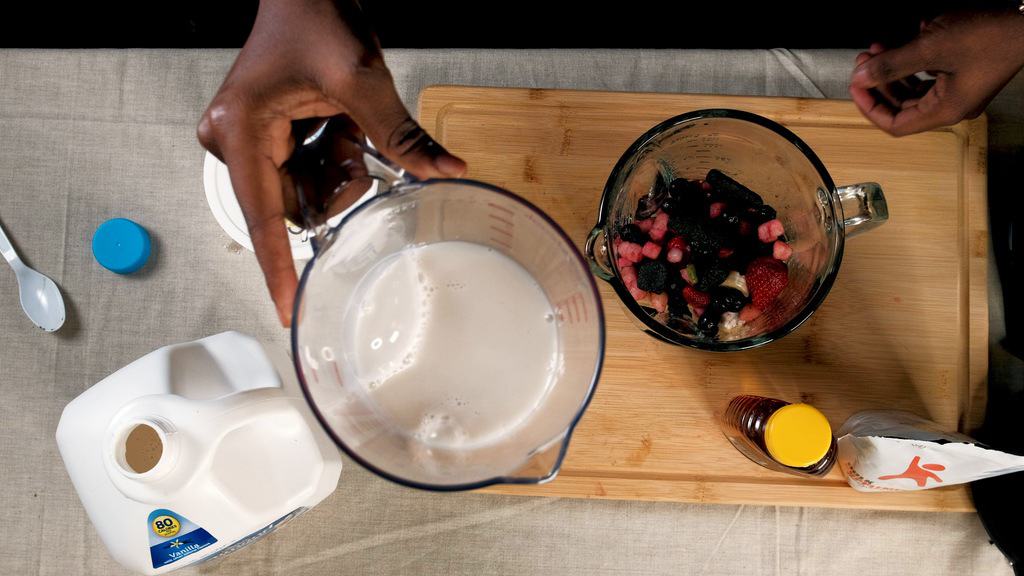 The first step is making a smoothie base with acai powder. Blend up one packet of your favorite acai mix in a blender with one frozen banana and ¼ cup of milk or yogurt. You can also add protein to your smoothie base, such as whey protein, pea protein or soy protein. You can keep blending or mash the mixture with a fork until it reaches the consistency you want.
Once you have your base, you can get creative with it, add whatever toppings suit you and make it your own!
Step 2: Choose Your Fruit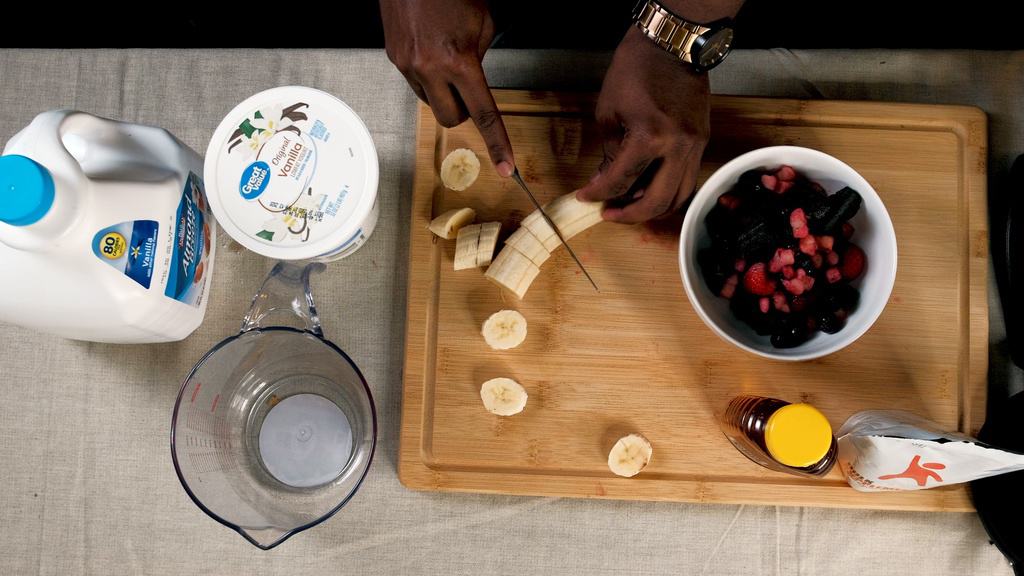 Next, top the base with some fruit. You can use any type and amount of fruit you want. We chose strawberries, blueberries and raspberries but some other good options include:
Blackberries
Kiwi
Mango
Papaya
Step 3: Add a "Superfood"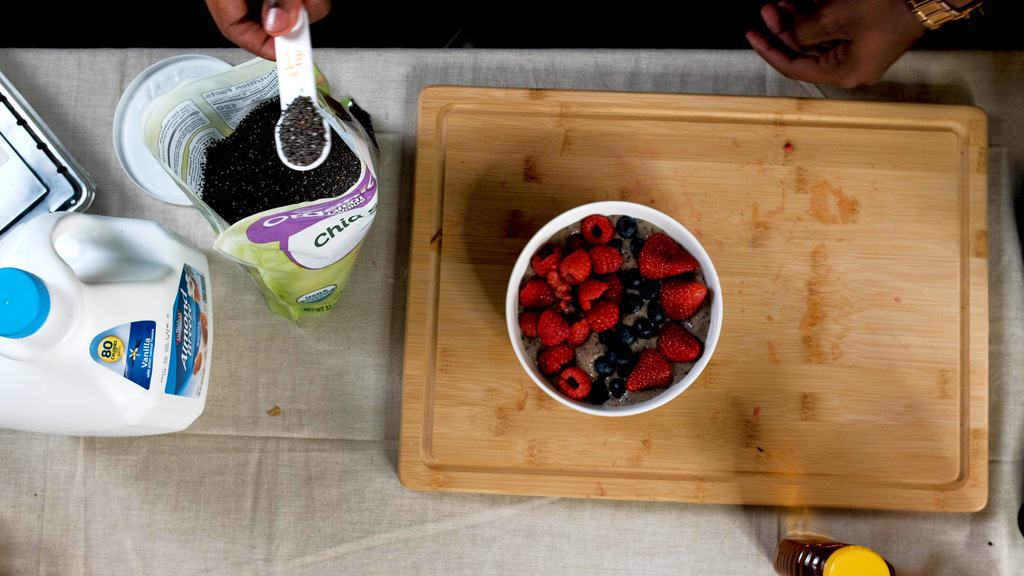 Next, add a superfood for some more nutrients. We chose chia seeds, but you can also go for options like:
Step 4: Add Crunch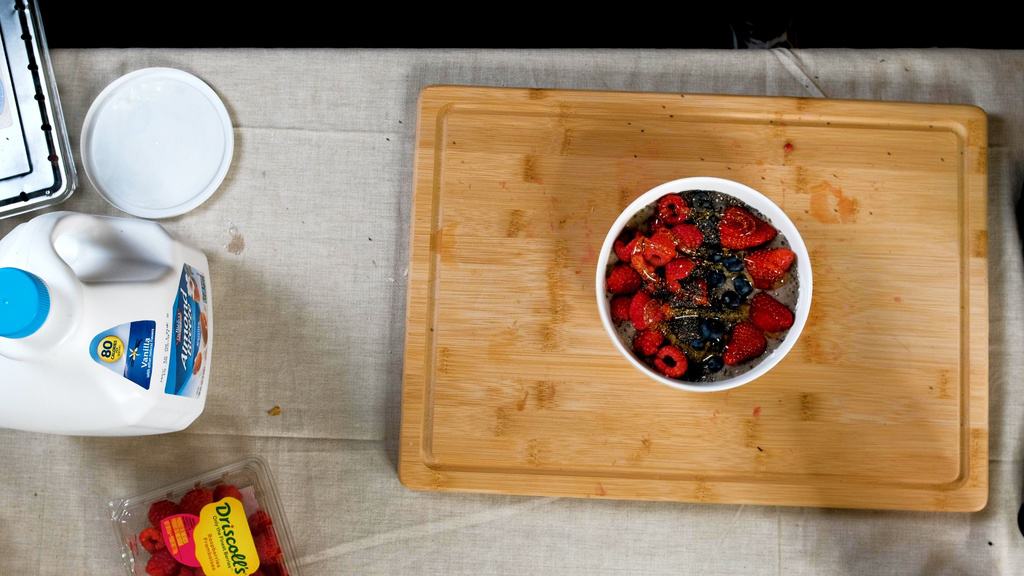 For the last step, why not add some crunch? There are plenty of options. You can use anything you'd like, but if you're stuck, we have some suggestions. You can use coconut strips, any nuts, soy crisps or dehydrated fruit. If you like, you can even smash up some pretzels or Graham crackers.
Step 5: Additional Toppings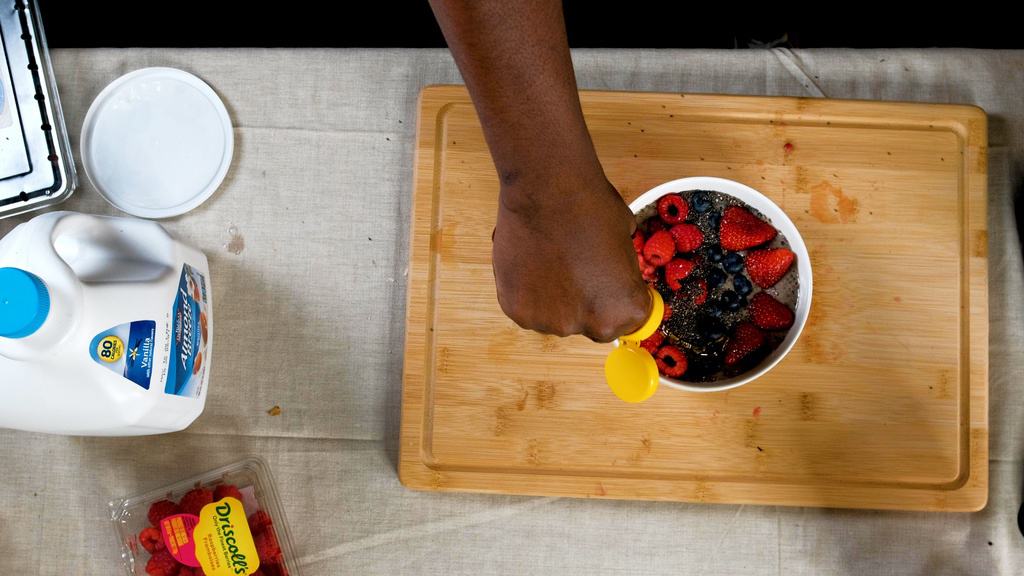 The best part about making your own acai bowl is that you can cater it to your own tastes. We've given you some ideas to get you started, but you can add whatever ingredients you want. If you're craving something sweet, you can drizzle honey or sprinkle chocolate chips on top. If you want a different texture, add your favorite nut or seed butter. The options are endless!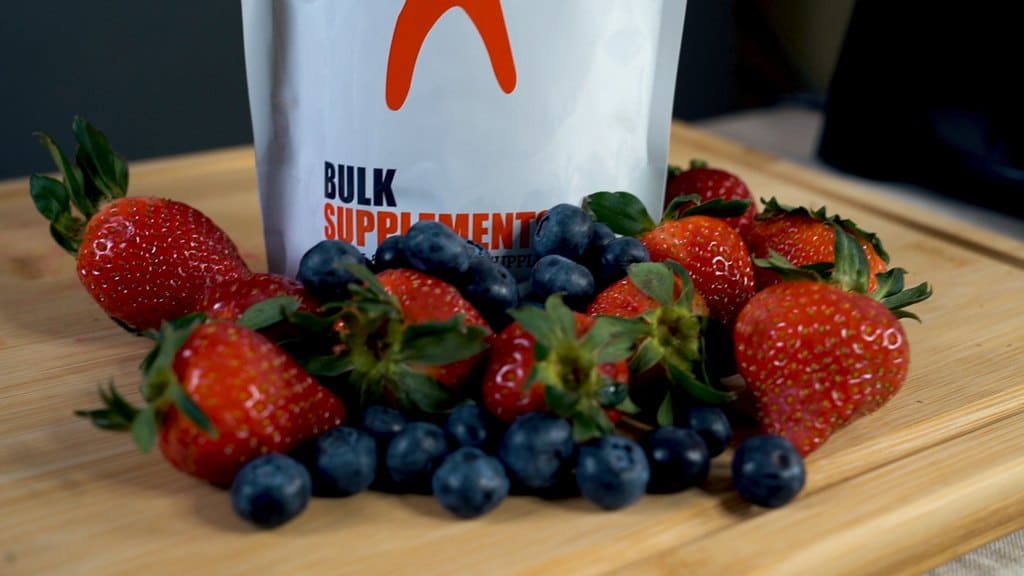 What are your favorite ways to dress up your acai bowls? Share your tips in the comments section below!